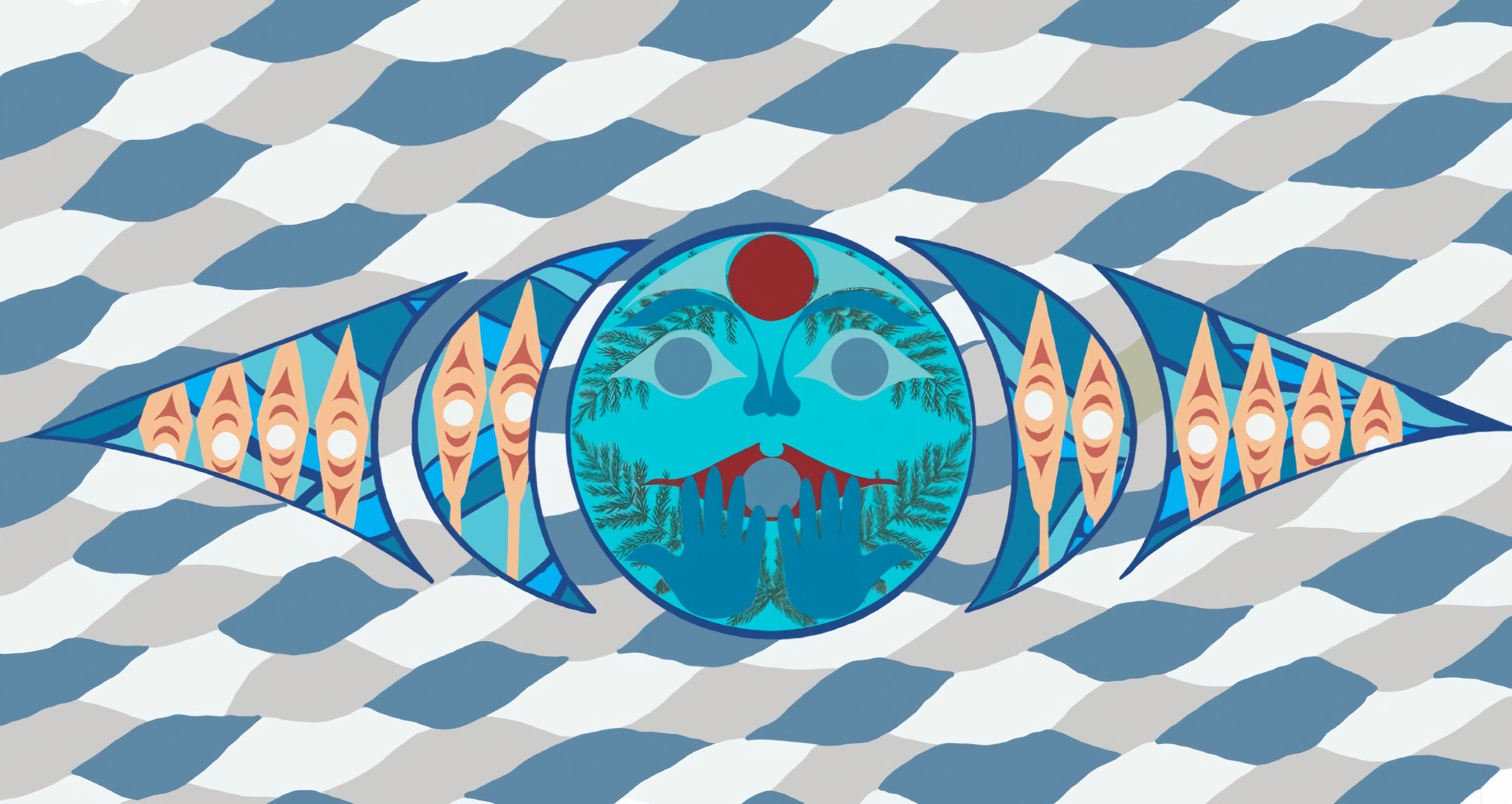 ya:y̓əstəl̓ (Working Together) is a mural by Musqueam artist Diamond Point completed during Point's engagement as 2022 Koerner Artist in Residence in the Department of Art History, Visual Art, and Theory. ya:y̓əstəl̓ incorporates Musqueam and Coast Salish design elements, while promoting an awareness of cultural protocols and the longstanding history and connections that Musqueam people have to this territory. The mural, visible to passersby both inside and outside the building, spans the centre of the north lobby wall of the Audain Art Centre at 6398 University Boulevard.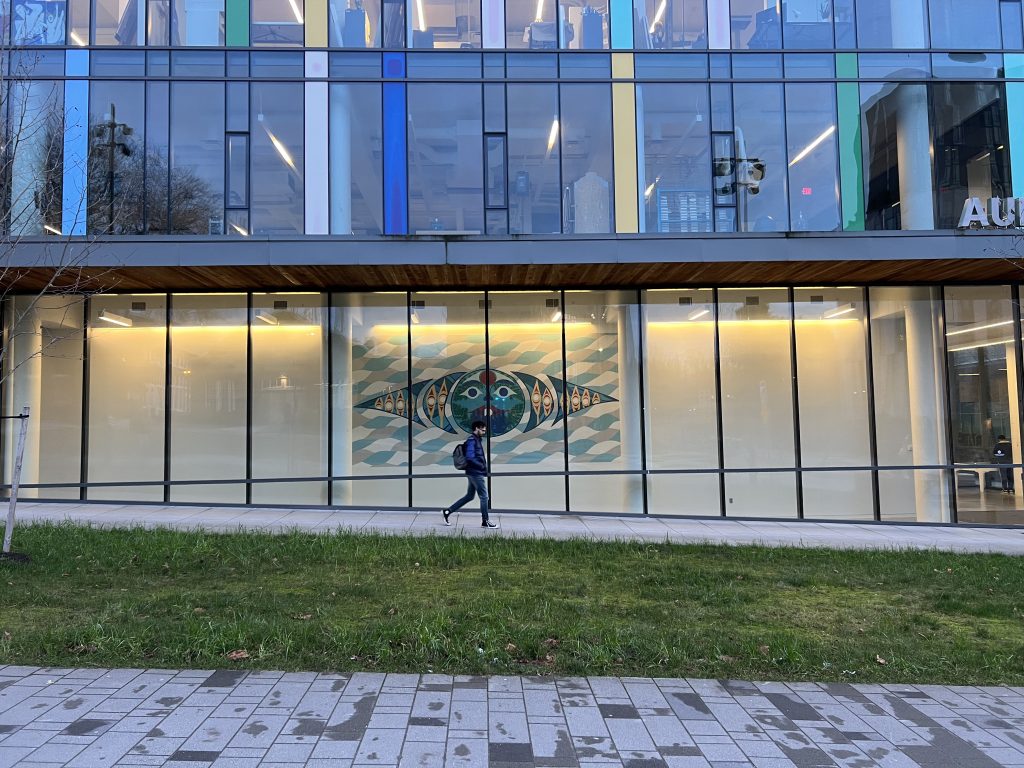 "The central figure/focus consists of the main Salish design elements of the circle in the centre with mirroring crescent and trigon elements on both sides forming the Salish Eye. Within the Salish Eye, is a face with open hands. The significance of figures with either open hands or outstretched arms in Coast Salish Art represents either a welcome or demonstrating gratitude, facing the direction of those who are arriving as guests. For those who walk by the mural, it is my intention for those to feel welcomed. In the crescent and trigon design elements, there are canoe paddles facing upright to also depict the notion of wanting to be welcomed upon arrival as guests. In many Indigenous societies, cultural protocols reflect the values that connect people together. Protocols practiced by Indigenous peoples today come from the practical ways of acting and relating with one another from the times of our ancestors. Respect for others and the world around you are central to Indigenous ways of thinking and understanding. Respect includes understanding these cultural protocols that include relationships with one another, and relationships with the land and territory. This mural builds off the notion and understanding of 'working together' because we all have the responsibility to demonstrate and show our respect and recognition to Indigenous peoples continued and ongoing presence and care of the land and territory, as well as holding ourselves accountable in the ways in which we conduct ourselves as welcomed guests." 
—Diamond Point, 2023
In keeping with the ethos of the work, many community members from UBC, West Point Grey Academy (WPGA), and beyond assisted with the application and painting process in December 2022 and January 2023. We would like to especially acknowledge the students of WPGA's Contemporary Indigenous Studies 12, UBC alum Brittney Townrow, and UBC undergraduate student Josianne Assignon for their participation with this process.  
The Koerner Artist in Residence Program in the Department of Art History, Visual Art and Theory is made possible by the generous support of the Koerner Foundation and a private B.C.-based foundation. Past Koerner Artists in Residence were Germaine Koh, Stan Douglas, and Marianne Nicolson.