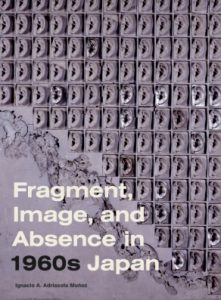 This groundbreaking book examines how the notion of "the object" was transformed in Japanese experimental art during a time of rapid social, economic, and environmental change.
Reviving the legacies of the historical avant-garde, Japanese artists and intellectuals of the 1960s formulated an aesthetics of disaffection through which they sought to address the stalemate of political and aesthetic representation. Ignacio A. Adriasola Muñoz draws from psychoanalytic theories of melancholia to examine the implications of such an approach, tracing a genealogy of disaffection within modernist discourse. By examining the discursive practices of artists working across a wide range of media, and through a close analysis of artwork, philosophical debates, artist theories, and critical accounts, Adriasola Muñoz shows how negativity became an efficacious means of addressing politics as a source for the creative act of undoing.
In examining ideas of the object advanced by artists and intellectuals both in writing and as part of their artwork, this book brings discussions in critical art history to bear on the study of art in Japan. It will be of interest to art historians specializing in modernism, the international avant-garde, Japanese art, and the history of photography.
For more information: https://www.psupress.org/books/titles/978-0-271-09290-4.html