John O'Brian
Professor Emeritus
location_on
Auditorium Annex Offices A 261/263
Research Area
Education
BA, MA (York)
PhD (Harvard)
---
About
John O'Brian is an art historian, writer, and curator. He is best known for his books on modern art, including Clement Greenberg: The Collected Essays and Criticism, one of the New York Times "Notable Books of the Year" in 1986, and for his exhibitions on nuclear photography such as Camera Atomica, organized for the Art Gallery of Ontario in 2015. Camera Atomica was the first comprehensive exhibition on postwar nuclear photography.  
From 1987-2017 he taught art history at the University of British Columbia, Vancouver, where he held the Brenda & David McLean Chair in Canadian Studies (2008-11) and was an Associate of the Peter Wall Institute for Advanced Studies. He has been a critic of neoconservative policies since the start of the Culture Wars in the 1980s. He is a recipient of the Thakore Award in Human Rights and Peace Studies from Simon Fraser University. 
He received his PhD in art history art from Harvard University under the supervision of T.J. Clark. While at Harvard, he was a Research Associate at the Fogg Art Museum and a proponent of "social art history," an approach that investigates social as well as aesthetic issues. "I'm interested in how art gets produced and looked at under the social arrangements of capitalism," he has stated. He has taught at York University, Toronto, Harvard University, Cambridge, and Ritsumeikan University, Kyoto, as well as at the University of British Columbia. In addition, he has lectured across North America as well as in Europe, Australia, China, India, Israel, Japan, Mexico, Palestine, and South Africa. He was the Shastri Indo-Canadian Institute Visiting Lecturer in India in 1996-97 and Visiting Research Professor at Ritsumeikan University in 2007.  
He is the author or editor of twenty books and many articles. Some have been translated into French, German, Spanish, Italian, Portuguese, or Japanese. Approximately half his publications focus on Canadian art and culture. His first book, David Milne and the Modern Tradition of Painting, published in 1983, is the first in-depth study of the artist. His most recent book, The Bomb in the Wilderness: Photography and the Nuclear Era in Canada, published in 2020, is the first substantial examination on what photography reveals about the size and shape of Canada's nuclear footprint. 
 He has been professionally involved with museums and galleries as a curator, researcher, advisor, and board member. From 1989-1991, he was a member of the Board of Trustees of the Vancouver Art Gallery, and from 1991-98 a Special Advisor to the board of the National Gallery of Canada. In 2020 he was appointed an External Advisor to the National Gallery. He has also been involved with the Harvard University Art Museum, Polygon Gallery, and Belkin Art Gallery. In 2009 he was elected a Fellow of the Royal Society of Canada and in 2011 received an honorary doctorate from Trinity College at the University of Toronto. In 2016 he was inducted into the Sports Hall of Fame at the University of Toronto. 
Additional biography: Canadian Who's Who 
Website:  www.ahva.ubc.ca 
E-mail:  john.obrian@ubc.ca
---
Publications
This anthology brings together the nuclear imagery of artists and photographers with the writings of scholars who specialize in quantum physics, military geography, anthropology, big data, art history, performance studies, and forensic architecture.
The Bomb in the Wilderness
2020
"O'Brian's far-reaching reflection on the intersection of photography and the all-too-often overlooked Canadian contributions to nuclear history is as innovative as it is timely. Sophisticated and highly readable, it is sure to become a foundational text." – Claude Baillargeon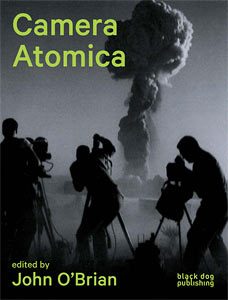 Camera Atomica
Black Dog Publishing
2015
"Camera Atomica", Art Gallery of Ontario, July 8 – November 15, 2015. Curated by John O'Brian with Sophie Hackett.
"Photography is indelibly woven into the not-yet-ended history of the nuclear age. The camera was present at the very beginning of this era, documenting the arc from experimentation, via eerie images of the first atomic fireball, to decimation, characterized by photos of atomic-bomb victims at Hiroshima and Nagasaki. Remarkably, "Camera Atomica"- an exhibition of roughly 150 photographs from 1945 to the present-sustains the intensity of these arresting early images, training its focus on radiation and bombs throughout the Cold War. Bringing together everything from artist's photographs (by Diane Arbus, Barbara Kruger, and others), anti-nuke protest images, and depictions of the decaying contemporary ruins of Pripyat, Ukraine (near Chernobyl), this remarkable show and catalogue promise to make clear that the age of the nucleus is also and always an age of the image". – Peter Galison, May issue of artforum.
John O'Brian – Keynote Remarks
VIVA Awards/Audain Prize, Great Hall, Law Courts, Vancouver
2012-05
Jean Monnet, the French economist and principal architect of European unity, commented toward the end of his life that if he were to start over again he would begin with culture. His regret about not paying closer attention the significance of culture in his deliberations on the unification of Europe should give us pause. (It should also give pause to present-day European leaders, but that is a topic for another occasion.) Were he able to start again, Monnet was saying, he would be more attentive to art, music, film, language and other expressions of everyday life and the imagination, and he would be less attentive to rearranging trading zones, appeasing corporate desires and worrying about the agitations of the marketplace.
Atomic Postcards: Radioactive Messages from the Cold War
Co-Authored with Jeremy Borsos
2011
Atomic postcards played an important role in disseminating a public image of nuclear power. Presenting small-scale images of test explosions, power plants, fallout shelters, and long-range missiles, the cards were produced for mass audiences in China, the United States, the Soviet Union, and Japan and link the multilayered geographies of Atomic Age nationalism and tourism. From the unfailingly cheery slogans – 'Greetings from Los Alamos' – to blithe, handwritten notes and no-irony-intended 'Pray for Peace' postmarks, these postcards mailed from the edge of danger offer a fascinating representation of a time when the end of the world seemed close at hand.
Postcard to Moscow
Philadelphia: Pennsylvania State University Press
2010
In a very smart essay, John O'Brian launches from a postcard in a familiar photograph by Robert Frank ("Hoover Damn, Nevada, 1955") to a discussion of atomic explosion imagery on American postcards from the Cold War era. Like the other essays in the book, O'Brian's offering has implications for our understanding of topics far beyond postcards. Indeed, I can think of no writing we have on the subject of atomic explosion imagery that more succinctly and captivatingly argues for the disturbing ways that American culture has assimilated and suppressed the unthinkable.
— Robin Kelsey, caa. reviews
The Nuclear Family of Man
2008
"The Nuclear Family of Man," Japan Focus: Asia Pacific Journal, July 2008.
http://japanfocus.org/-John-O_Brian/2816
Re-published on The History News Network, http://hnn.us/roundup/entries/52279.html
Beyond Wilderness: The Group of Seven, Canadian Identity, and Contemporary Art
2007
Co-edited with Peter White
In this book, John O'Brian and Peter White pick up where the Group of Seven left off. They demonstrate that since the 1960s both artists and a growing body of critical writing have looked "beyond wilderness" to re-imagine landscape in a world of vastly altered political, technological, and environmental circumstances. By emphasizing social relationships, changing identity politics, and issues of colonial power and dispossession contemporary artists have produced landscape art that explores what was absent in the work of their predecessors.
"The most innovative and important book of the decade on contemporary Canadian art." – Nancy Tousley, Calgary Herald
Ruthless Hedonism: The American Reception of Matisse
1999
"In this important study, John O'Brian charts Matisse's evolving reputation among an impressively broad range of audiences, including journalists, dealers, collectors, museum curators and directors, and critics. Especially compelling is O'Brian's nuanced treatment of his subject, the way he has patiently teased out the complexities of Matisse's ever shifting position among various interpretive communities. Particularly impressive is the way O'Brian is able to integrate the history of individual objects by Matisse with larger institutional histories and trends."
– Diane Dillon.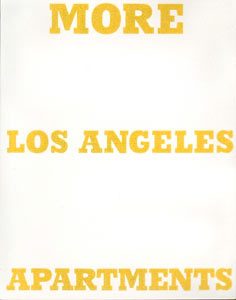 More Los Angeles Apartments
Collapse/VAFS, Vancouver
1998
In the 1960s and 1970s, Ed Ruscha created a series of small photo-conceptual books, amongst them Twentysix Gasoline Stations, Every Building on the Sunset Strip, and Thirtyfour Parking Lots. Over the past twenty years, a number of other small books have been appropriated or paid homage to Ruscha's book. O'Brian's 1998 More Los Angeles Apartments is one of them. Various Small Books (MIT Press) brings the two groups of books together, and the Gagosian Gallery, New York, is exhibiting them in 2013.
Voices of Fire: Art, Rage, Power and the State
1996
Co-edited with Bruce Barber and Serge Guilbaut
"Visual art, especially abstract art, functions a little like a time bomb. It explodes under the pressure of changing social circumstances, scattering the old meanings that once defined it and reassembling new ones not imagined at the moment of production. These metaphoric detonations and reconstitutions of art, though unpredictable in the timing, occur with a certain inevtitability. This book draws on the case-study of a particularly notorious explosion in Canada."
– Preface.
The Flat Side of the Landscape: The Emma Lake Artists' Workshops
1989
This catalogue was written to accompany an exhibition at the Mendel Art Gallery, Saskatoon. The Emma Lake Workshops in Saskatchewan attracted artists and critics from Canada, the United States and Europe, including Barnett Newman, Kenneth Noland, John Cage, Donald Judd, John Elderfield and Clement Greenberg. The catalogue won the inaugural Braide award for outstanding scholarship in the field of Canadian art history.
Clement Greenberg: The Collected Essays and Criticism
1986
"No American art critic has been more influential than Clement Greenberg. The high priest of 'formalism,' he set in motion an approach to art that has remained prevalent for half a century … In much the same way that Jackson Pollock elevated American painting to international renown, Mr. Greenberg is the first American art critic whose work can be put on the library shelf next to Roger Fry, Charles Baudelaire and other great European critics." – Deborah Solomon, New York Times
David Milne and the Modern Tradition of Painting
1983
In this first comprehensive study of the sources of his art, David Milne is revealed to have been a rigorous and innovative intellectual and a writer of uncommon lucidity and grace as well as perhaps the finest Canadian artist of the twentieth century.
"Provides welcome insight into one of the most idiosyncratic and inventive of Canadian painters." – Art News
---