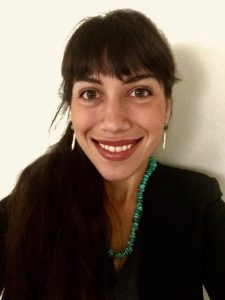 The Department of Art History, Visual Art and Theory (AHVA) at the University of British Columbia is pleased to appoint Dr. Alexandra M. Peck as assistant professor where she will be the Audain Chair in Historical Indigenous Art from July 1, 2022. We welcome her to the department and look forward to her chairship.
Alexandra is an anthropologist and art historian whose scholarship concerns Native tribes and First Nations in the Pacific Northwest. She is a scholar of Mediterranean, Scandinavian, and Indigenous descent. She received her Ph.D. from Brown University. Prior to joining AHVA, she served as Visiting Scholar of Indigenous Studies at the University of Minnesota-Twin Cities' Institute for Advanced Study, where her work with local Ojibwe and Dakota communities was supported by the Mellon Environmental, Place, and Community Initiative. Alexandra's scholarship has been funded by institutions such as the Wenner-Gren Foundation, the Andrew W. Mellon Foundation, and the Ruth Landes Memorial Research Fund, via the Reed Foundation.
"I am particularly interested in the anomalies, contradictions, and ironies communicated in Northwest Coast art, as well as in highlighting underrepresented and underrecognized artists and makers of the past."
Using a multi-modal approach, she draws upon oral histories, interviews, land-based knowledge, archives, and documents to shed a comprehensive light on historical Northwest Coast art. Her work examines how art and artifact represent experiences of cultural exchange, adaptation, and change, with an emphasis on Coast Salish territories during and prior to the colonial period.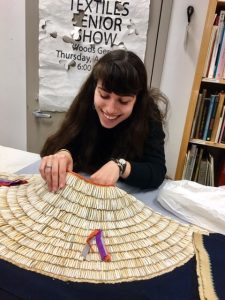 Alexandra's writing, published in the Journal of Northwest Anthropology (2020) and the Journal of American History (2018), explores the role of traditional waterways in Coast Salish women's art forms, competing narratives symbolized by totem poles, ancient Coast Salish mortuary practices, living history museums in New England, and Tlingit regalia.
"I'm looking forward to bringing well-deserved attention to Coast Salish art (generally neglected in the Northwest Coast art world), and challenging the ways in which art historians, curators, anthropologists, and archaeologists approach Northwest Coast Indigenous art and material culture."
Her current research projects are diverse, from Indigenous cartography and decolonizing the idea of wilderness via art, to Pueblo-made tourist ceramics of the railroad era and gambling artifacts in ancient Indigenous societies. Alexandra will teach North American Indigenous art, placing equal emphasis on both the aesthetic and cultural significance of historical objects.
"UBC must contribute to a better, deeper, and broader understanding of Indigenous history and peoples, and the legacy of colonization."
UBC Strategic Plan, 2018–28
She will teach these courses in the upcoming academic year:
The Audain Chair in Historical Indigenous Art was established with the generous support of UBC alumnus Michael Audain, OC, OBC, through the Audain Foundation. Their $3 million gift to UBC was matched by the university to create a $6 million endowment. Read more about the gift.