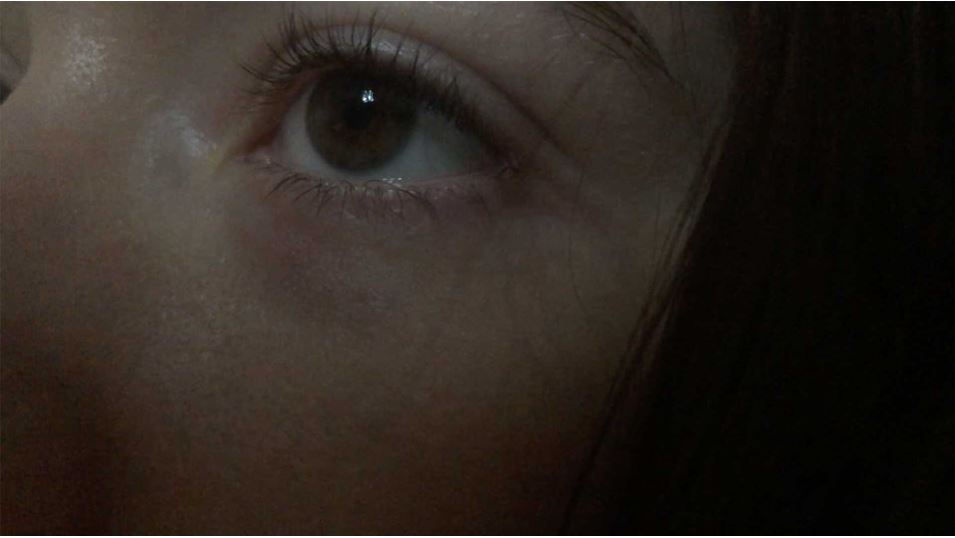 MA Art History candidate, Jacqueline Morrisseau-Addison, was recently featured in the Polygon Podcast: Episode 20 – Response: Soft Action.

---
In this episode, Response: Soft Action artists Caleb Ellison-Dysart and Jacqueline Morrisseau-Addison are in conversation with filmmaker Jules Arita Koostachin about how to receive and respect stories with nuance and care when working in community.
You can listen with the player above or iTunes, Spotify, and Google Podcasts.
Banner image and Episode Art: Jacqueline Morrisseau-Addison, still from bīskabiyang, 2022, single-channel video, sound.⁠ Image courtesy the artist.
Caleb Ellison-Dysart (Nîhithaw Cree) is a multidisciplinary artist whose work seeks to depict the interconnection of all things. His family comes from O-Pipon-Na-Piwin Cree Nation and Nisichawayasihk Cree Nation in Treaty 5 Territory, and he is currently attending Emily Carr University of Art + Design.
Jacqueline Morrisseau-Addison (Saulteaux, Treaty 7) is an emerging installation artist, facilitator, curator, and art historian whose work prioritises Indigenous sovereignty and explores how processes of decolonisation operate across arts institutions. She holds a BFA in Art History from Concordia University.
Dr. Jules Arita Koostachin, owner of VisJuelles Productions Inc., is Cree and a band member of Attawapiskat First Nation, located in what is now called northern Ontario. Jules completed her PhD with the Institute of Gender, Race, Sexuality and Social Justice at the University of British Columbia—her research focus was on Indigenous documentary. She carries extensive experience working in Indigenous communities in varying capacities. Jules is also known as a media artist who works to honour cultural protocols and build relationships within communities through her arts practice. Her artistic endeavours are informed by her experience living with her Cree grandparents, as well as her mother, a residential school warrior.
"Indigenous story carries agency. There's a spirit in our stories; our stories are alive, and they have the power to change perspective." – Jules Arita Koostachin
In January 2022, Response: Soft Action premiered at The Polygon as a screening of short films by participants of the Response program. The projects shared stories and activated conversations about holding space for oneself and others, through a wide range of approaches that reflected on themes such as time, belonging, and compassion.
The title of Jacqueline Morrisseau-Addison's film, bīskabiyang, is described by Michi Saagiig Nishnaabeg scholar, writer, and artist Leanne Betasamosake Simpson as a collective process of "returning to ourselves." The rewards and complexity of reconnecting with family and producing work in community are threads that run throughout both Morrisseau-Addison and Caleb Ellison-Dysart's films.
Their conversation features considerations around how to receive and respect traumatic stories with nuance and care, and expresses their desire to have audiences experience the peace and beauty that not only mark their journeys, but also exist in their communities.
The Response program inspires ways of responding artistically to historical and contemporary images of Indigenous cultures through workshops led primarily by Indigenous artists and Knowledge Holders, and culminates in a showing of participants' works at The Polygon Gallery. Open to creators with an interest in visual and media arts, priority is given to Indigenous and emerging participants.
Find out more about Response: Soft Action here.
Visit The Polygon Podcast.