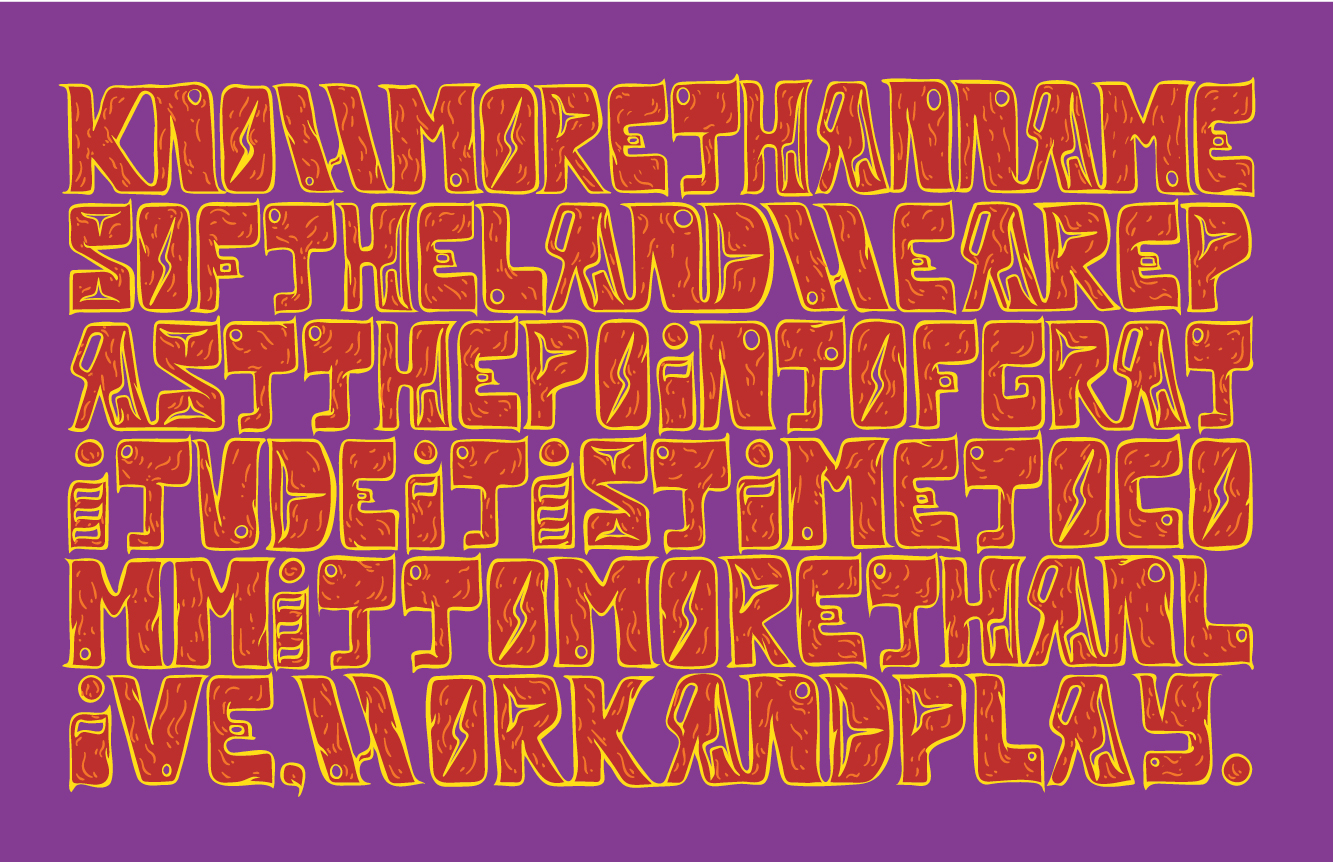 The Department of Art History, Visual Art and Theory congratulates Assistant Professor Jeneen Frei Njootli, UBC colleague Phanuel Antwi, and AHVA alumni Jenn Jackson and Grant Arnold on their newly co-curated exhibition at the Vancouver Art Gallery. They are among the five co-curators of this exhibition, which also includes the work of AHVA alumnus Simranpreet Anand, ਦਸਤਾਰ ਬੰਨ੍ਹਣ ਲਈ ਬਲੂਪ੍ਰਿੰਟ (blueprints for tying a dastaar).
Vancouver Special: Disorientations and Echo runs May 29, 2021 to January 2, 2022.
Vancouver Special: Disorientations and Echo is the second in what is envisioned as a series of exhibitions intended to provide an expansive look at contemporary art in the Greater Vancouver region. For the 2021 version of Vancouver Special, primary emphasis is on recent works that hold a particular resonance for this time and place that have not been previously exhibited in Vancouver. The exhibition will reflect the activity of both artists at an early point in their career and more established artists whose practices span several decades. Encompassing a variety of media, scale and modes of presentation, the artworks that comprise the exhibition address themes that include cultural resilience, the articulation of suppressed histories, the performance of identity and embodied knowledge.
The exhibition is organized by five co-curators: artist, curator and cultural critic Phanuel Antwi; artist, University of British Columbia assistant professor and curator Jeneen Frei Njootli (MFA '17); independent curator and author Jenn Jackson (MA Art History '18); artist and independent curator Christian Vistan; and Audain Curator of British Columbia Art, Grant Arnold (MA Art History '96). The exhibition will feature work by artists Jim Adams, Afuwa, Simranpreet Anand (BFA '18), Lacie Burning, Charles Campbell, Patrick Cruz, Gabi Dao with John Brennan and Elisa Ferrari, Chief Janice George and 'Buddy' Willard Joseph, Simon Grefiel, Whess Harman, James Harry and Lauren Brevner, Odera Igbokwe, Kwiigay iiwaans, Chief Floyd Joseph, Katie Kozak, Yaimel López Zaldívar, Betty Mulat and Zam Zam Warsame of NuZi Collective, Oraf, Manuel Axel Strain, Valérie d. Walker, MV Williams, Lam Wong, Marika St. Rose Yeo and Kenneth Yuen.
Read the full announcement here.
Read an interview with AHVA alumnus Simranpreet Anand in The Georgia Straight.