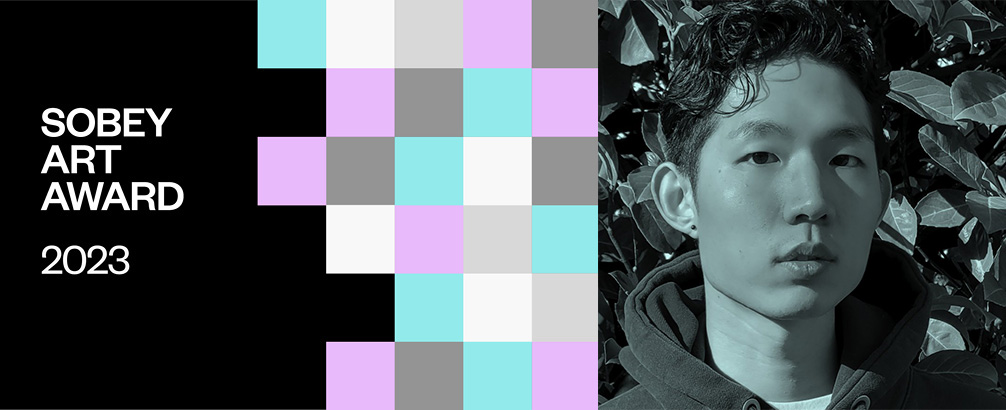 AHVA Alumnus Woojae Kim (BFA '14) is among twenty-five artists longlisted for the 2023 Sobey Art Award.  
The Sobey Art Award is Canada's most distinguished contemporary art award. It was funded in 2022 by the Sobey Art Foundation (SAF), organized and presented by the National Gallery of Canada (NGC). This year, the overall winner will receive $100,000 in prize money, $25,000 will go to each of the five shortlisted artists, and $10,000 to the remaining longlisted artists.
"Congratulations to the longlisted artists whose works present a wide range of media, perspectives and lived experiences that reveal new ways of seeing ourselves, each other, and our diverse histories. The Gallery's long-lasting partnership with the Sobey Art Foundation is strengthening the futures and community of the visual arts in and across Canada, and brings well-deserved national and international recognition to many of this country's most thoughtful and innovative artistic voices." 
Jonathan Shaughnessy, Director, Curatorial Initiatives, National Gallery of Canada, and Chair of the 2023 Sobey Award Jury
The shortlist will be announced on Wednesday, June 7, 2023, and the winner on Saturday, November 18, 2023. The works by all five shortlisted artists will be featured in an exhibition at the National Gallery of Canada from October 13, 2023, to March 3, 2024.