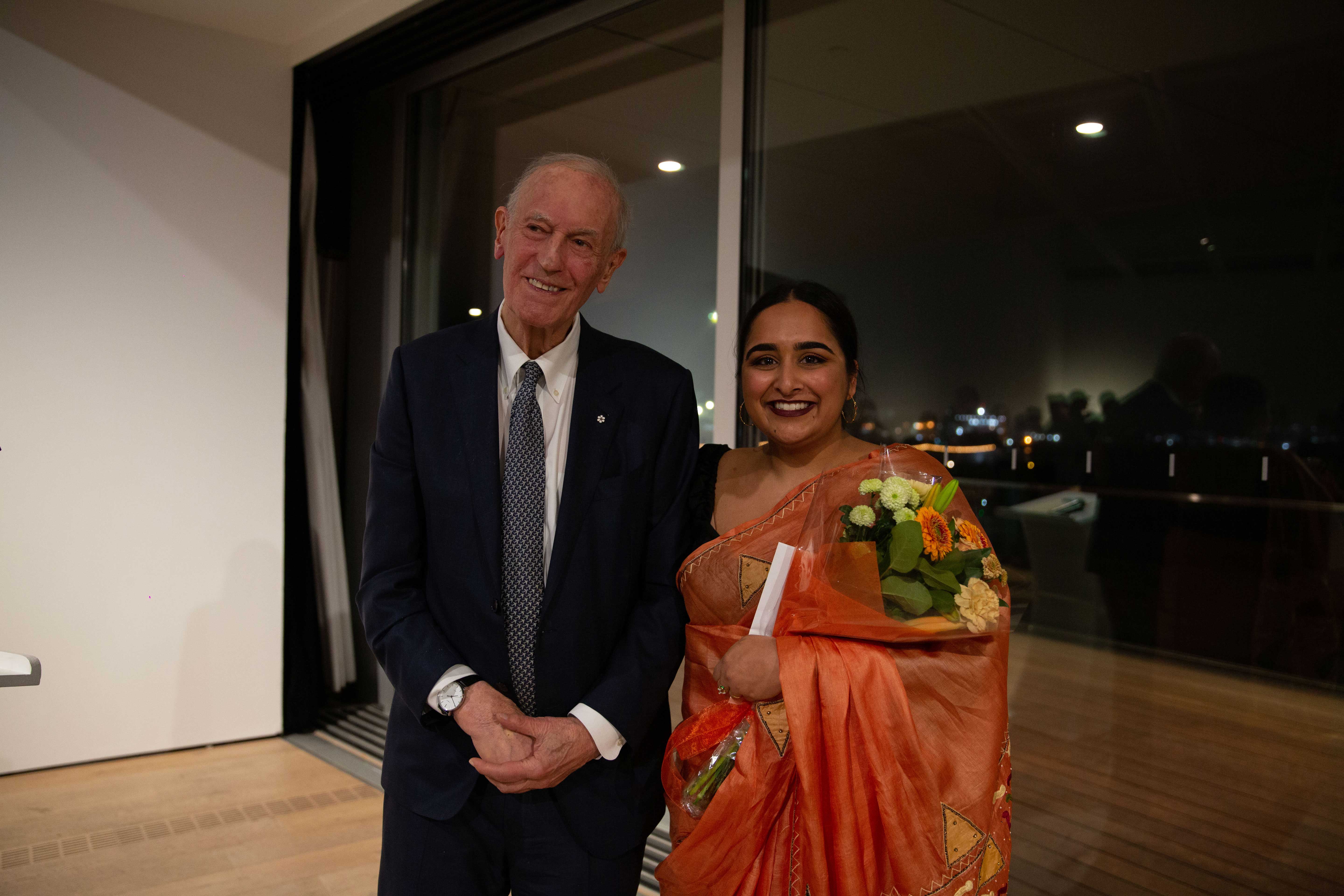 Congratulations to AHVA Alumna Simranpreet Anand (BFA'18), winner of the 2022 Lind Prize.  
The award comes with a $10,000 prize and the opportunity to produce a project with the Polygon Gallery. Congratulations to fellow AHVA alumna and finalist Natasha Katedralis (BFA'18), who will receive $2,500.
"Simranpreet's work reminds us of the expansive possibilities of lens-based work as well as its descriptive potential. In starting with everyday materials such as spices and textiles as subjects, she demonstrates the ways in which everyday objects carry cultural weight as well as the histories global capitalism. Her ability to translate these urgent narratives into visually sumptuous, materially inventive works adds to their power."
Lind Prize 2022 jury
Anand's prize-winning works in The Lind Prize 2022 exhibition communicate in the language of everyday materials that have fraught socio-political histories. These materials invoke the personal and intimate nature of textiles and food, while subtly revealing the machinery of globalized commodity production that surrounds them.  
In insatiable desires of a bourgeoisie (2021) seemingly abstract squares were crafted to create pixelated images of spice mixes. Both dhurries and spice mixes were treasured commodities of a British middle class during colonial rule. Anand's 16-minute short film mukti maal kanik laal heera man ranjan kee maaiaa (2021) reveals the wastefulness of the textile industry through the depiction ofhands delicately laying out an accumulating pile of sacred fabrics.
The Lind Prize 2022 at The Polygon Gallery ran until January 29, 2023. 
Read Polygon Gallery's full press release here.