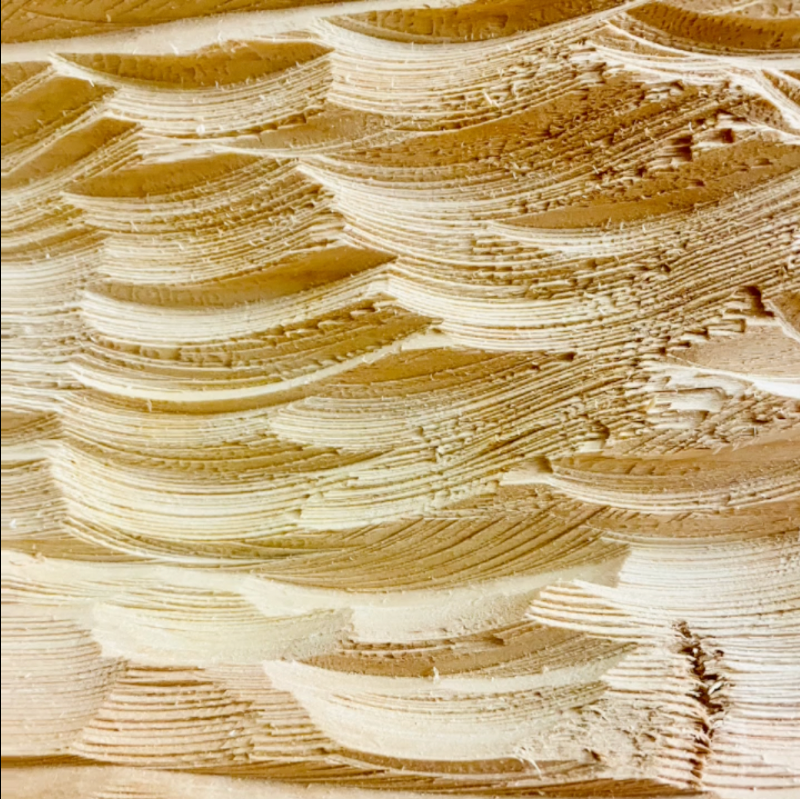 making peace, making waves
May 14 – June 19, 2022
Access Gallery
222 East Georgia St
Tuesday – Saturday 12:00 PM – 5:00 PM
Curated by Katy O'Malley

OPENING RECEPTION: Friday 13 May from 7-9pm
As part of the exhibition opening, from 8pm onwards, Frances Mendes Levitin will activate her immersive/site-specific installation exploring the shape of sound, living-archive_branch-2022-05, with a multimedia performance blending ambient music with interactive digital projections.
Masks are still required at the gallery, and to ensure our space is as safe for attendees as possible, we will be checking vaccine passports for this event. Please refer to our current COVID-19 Safety Measures. Please register for this event, as we are limiting capacity.
making peace, making waves is a group exhibition featuring work in a variety of media by Casey Koyczan, Aaron Leon, Frances Mendes Levitin, Salima Punjani, and Alexis Simoneau, each exploring deep listening as a strategy for resisting the pressures and distractions of contemporary life. Developed as a space to reflect on the social, political, and cultural conditions of late capitalism and the demands of the attention economy, the exhibition opens space for reconnecting with one's self and surroundings through embodied, multi-sensory experiences. making peace, making waves builds on the history of 'the bodily turn' in art practices and the shift to the primacy of the body and other senses as vehicles for understanding and experiencing the world.
With works that welcome rest and reflection as a means of reception, making peace, making waves ultimately advances a more sustainable model for building social, cultural, and political agency. The exhibition offers grounding in the moment as an anecdote to consumption, to tiring cycles of participation and burnout, with the hope this presence of being extends beyond the walls of the gallery through audience embodiment and transmission.
making peace, making waves is curated by Katy O'Malley, a candidate for the MA in Critical and Curatorial Studies at the University of British Columbia. Her exhibition is possible through support from the Killy Foundation and the Audain Endowment for Curatorial Studies through the Department of Art History, Visual Art and Theory in collaboration with the Morris and Helen Belkin Art Gallery at the University of British Columbia.
Public critique with critic Shaun Dacey (Director, Richmond Art Gallery) to be held on Monday, May 16 at 1pm at Access Gallery