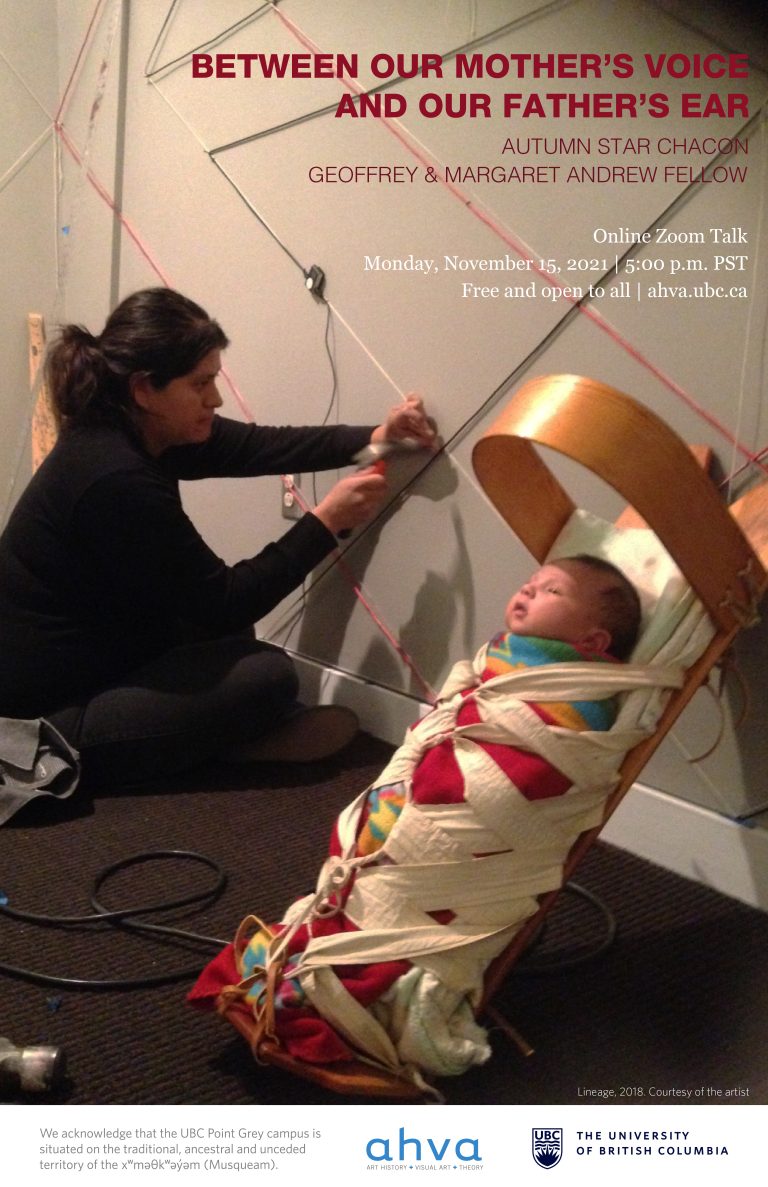 An artist talk by Autumn Star Chacon, Geoffrey & Margaret Andrew Fellow
UBC Department of Art History, Visual Art and Theory  
5:00 p.m. PST, Monday, November 15, 2021
This virtual event is free and open to the public
Please register in advance: https://ubc.zoom.us/meeting/register/u5MkfumhqjksHNEpT7p0Gk0EnYM-CETHmldZ 
"Chacon's work in sound and radio art installations has been some of the most moving, innovative and critical work raising important questions about site and land," –Lisa Myers, artist and assistant professor at York University. 
Join us for a conversation with artist Autumn Star Chacon who is the 2021-2022 Geoffrey & Margaret Andrew Fellow.  
Autumn Star Chacon is a member of both the Dine and Chicanx Nations and is a mother to a Dine/Oglala daughter. She is an abstract, conceptual, installation, and performance artist. 
Chacon's traditional teachings as a Dine woman are reflected in art/activism praxis. Modern communication tools are borne from our most basic teachings around language, speech and the act of speaking out loud; and the continuation of knowledge through technology is the involvement with many natural sciences and their ability to affect the world around us. With no lack of stories to be told, Chacon strives to engage through new media technologies even if her stories are very old. Many of her pieces are about Indigenous futurisms where electronic communication and technology has a sacred relevance, often exemplifying skills as a self-taught electronic engineer. 
Image: Lineage, 2018. Courtesy of the artist